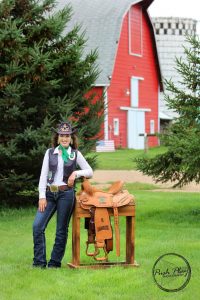 2017 SD 4H Rodeo Ambassador CAROLYN BLATCHFORD
https://www.facebook.com/South-Dakota-4-H-Rodeo-Ambassador-541615172549061/?fref=ts
---
2017 All Around Champions
---
ALL 4-H Rodeo Contestants MUST complete the SD 4H Rodeo Entry  packet in order to compete at ANY 4-H approved regional rodeo.  The Finals Rodeo Tab contains instructions and a link to the SD 4h Rodeo Entry Packet.
Be sure to review the Finals Rodeo tab periodically as items of interest or last minute details for the Finals Rodeo may be highlighted there. As always, continue to read through the Ground Rules section of your Finals Entry Form Packet to familiarize yourself with the Finals Rodeo and with any changes since you last competed at the Finals Rodeo.
Quick Links:
Several files on this site require Adobe Acrobat Reader. Please download a free copy of the reader by clicking here.