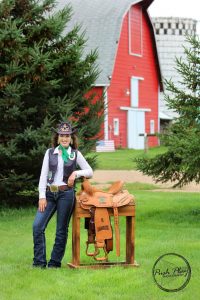 2017 SD 4H Rodeo Ambassador CAROLYN BLATCHFORD
https://www.facebook.com/South-Dakota-4-H-Rodeo-Ambassador-541615172549061/?fref=ts
---
WELCOME to the website dedicated to the South Dakota 4-H Rodeo!!
2018 SD 4-H Finals Rodeo-
August 17th, 18th and 19th
ALL 4-H Rodeo Contestants MUST complete the SD 4H Rodeo Entry  packet in order to compete at ANY 4-H approved regional rodeo.  The Finals Rodeo Tab contains instructions and a link to the SD 4H Rodeo Contestant Entry Packet.  Check the 2018 4H Rodeo Eligible tab on this website to confirm your entry has been received and you are eligible to rodeo.
Be sure to review the Finals Rodeo tab periodically as items of interest or last minute details for the Finals Rodeo may be highlighted there.
Please note:  The SD 4-H Finals Rodeo Secretary email has changed to:
---
Several files on this site require Adobe Acrobat Reader. Please download a free copy of the reader by clicking here.